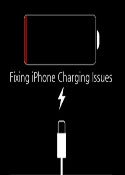 iPhone / Charging
Resolve Charging issue.
iPhone / Screen
Replace Screen.
iPhone / Battery
Replace Battery
Apple iPhone service center jaipur
Jaipur Computer is the
. we also are the iPhone service center jaipur and we are also service centre in jaipur.
Any problem in iPod, ipad come directly to us and we will solve your problem in no time .We complete all our job within 48 hours .
We repair 4, 4s, 5, 5c,5s, 6, 6+, 6s, 6s plus, 7, 7plus
We have any time available apple parts like battery, screen display, touch, home button, on off switch, vibration, body panel, chip and all other accessories and parts.